Caitlin Fisher's Circle was installed at the Electronic Literature Organization Conference Media Art show in June 2012 and awarded the "Jury's Choice" Award.
""Circle" is an augmented reality tabletop theatre piece that tells the story of three generations of women through a series of small stories. The first version of this piece was created using a custom marker tracking system and the user interacted with the piece by exploring the markers with a webcam, triggering small poetic voiceovers and videos. The version being premiered here was built in Unity and uses natural feature tracking — the black and white markers of the earlier version are replaced by objects and photos. The user interacts with the piece by holding up an iPad or smartphone as a magic looking glass to explore the story world."
The installation was built for the iPad using Qualcomm's Vuforia Augmented Reality SDK.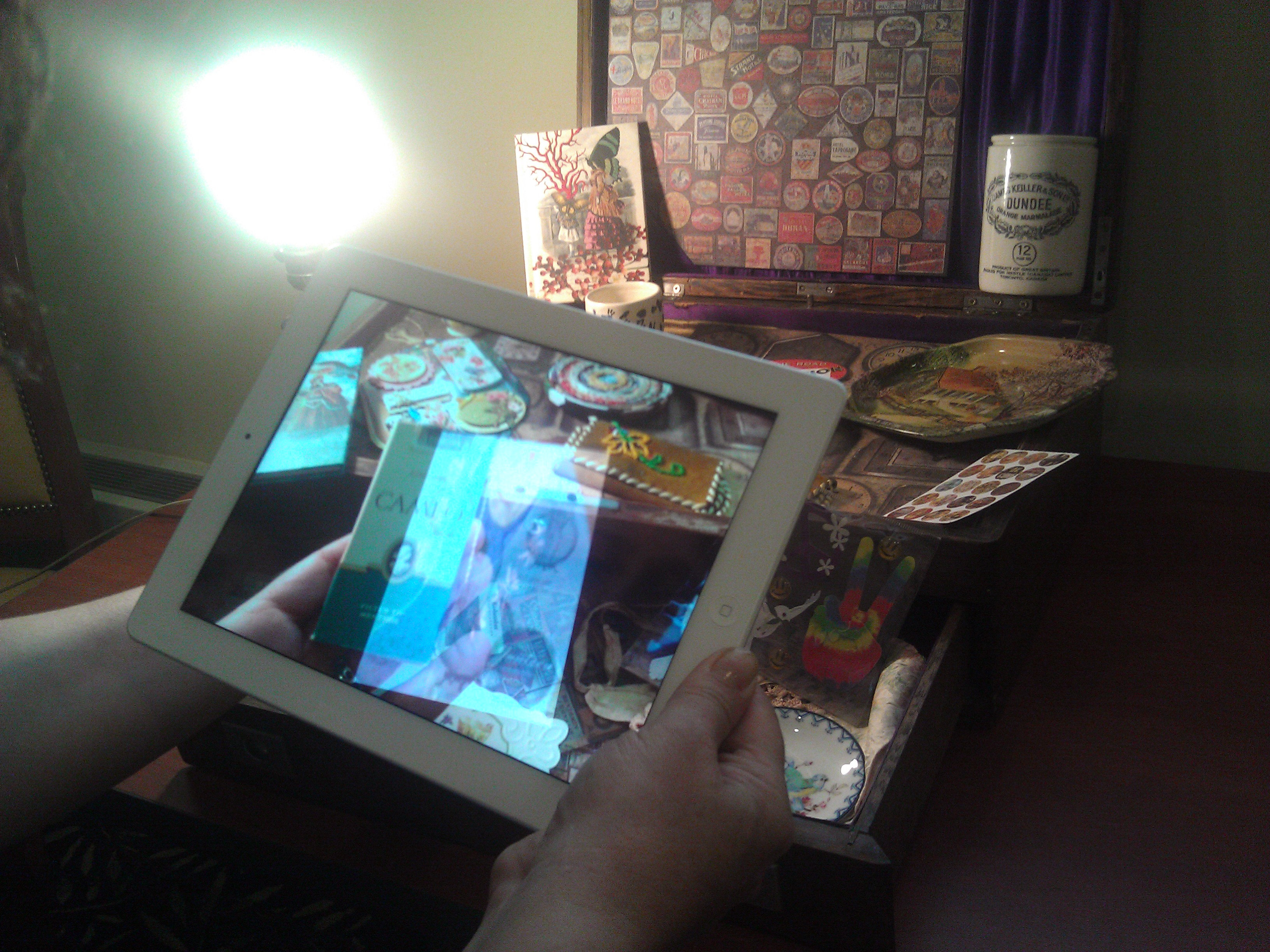 Circle on the iPad at ELO12 - Image Source: http://twitpic.com/9z227s
http://eliterature.org/2012/05/elo-2012-conference-media-arts-show-june20-23/
http://dtc-wsuv.org/elit/elo2012/elo2012/Welcome.html
Conference Program [PDF]