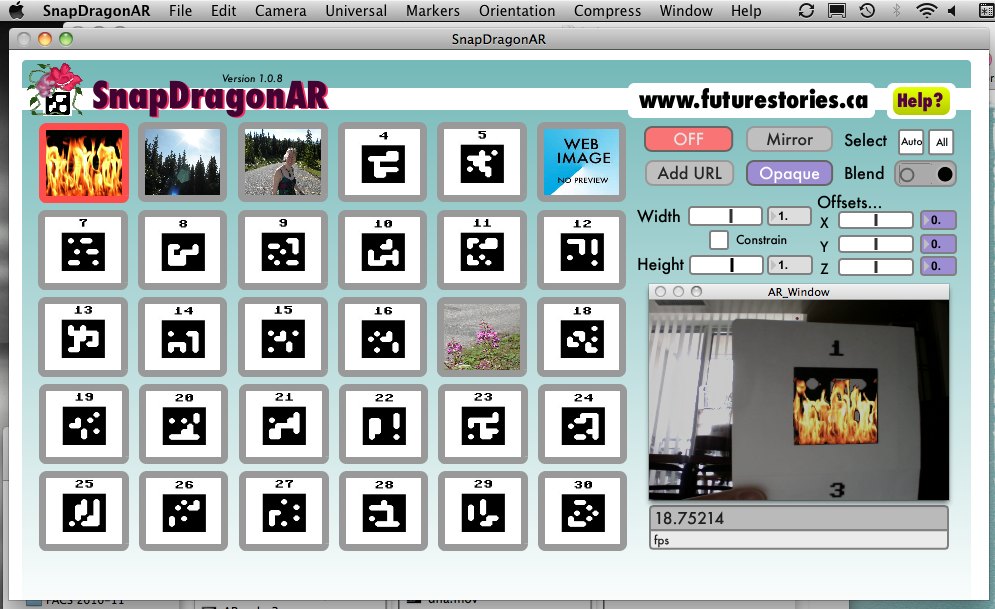 SnapDragonAR Version 1.0.8 is now available from Future Stories. It includes some amazing new features:
Chromakey your images to create a transparent background!
Compress movies for use in SnapDragonAR right from within the software!
New camera resolution and orientation settings.
Now read quicktime RTSP as well as HTTP streams. Host your own content to share with others.
Automated authorization process.